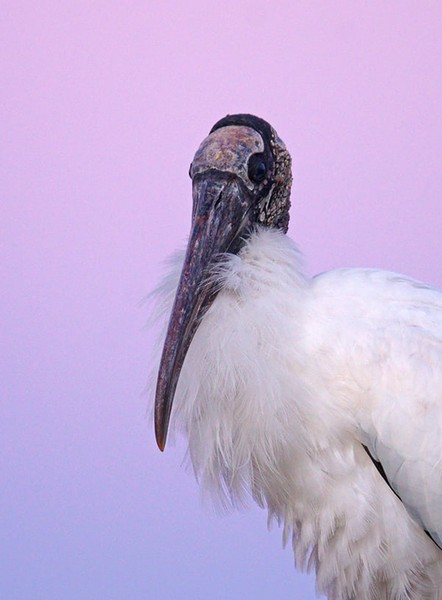 22 Dec

2022 End of Season Report

Photo by Jack Rogers

Wood stork at Wakodahatchee Wetlands (because we love this species no matter their photo is taken!)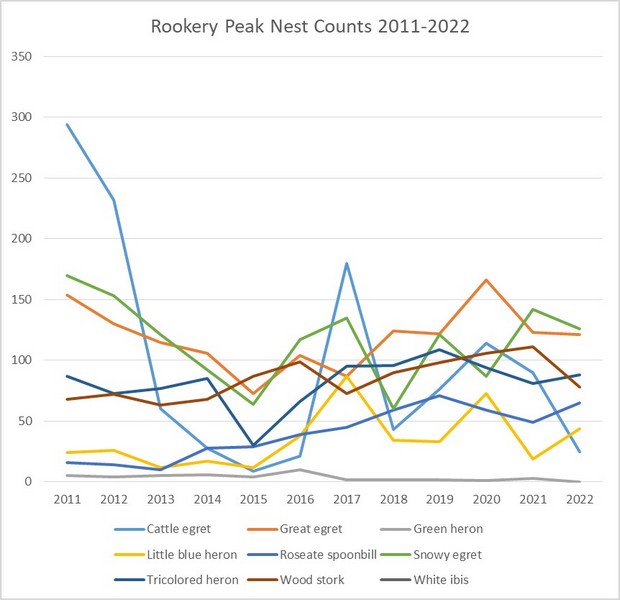 The success of wading bird rookeries fluctuate annually due to water hydrology, human activity, and available feeding habitat. Ten species of wading birds now regularly nesting at the St. Augustine Alligator Farm (anhinga not included on graph). Peak nest counts range between 400-800 annually. Our rookery experienced about 550 nests in 2022.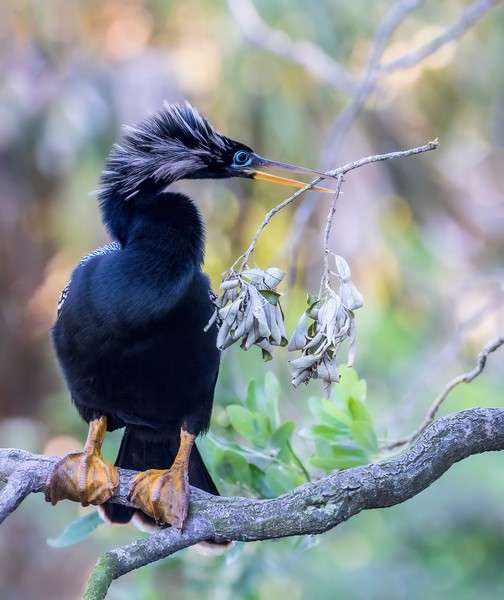 Male anhinga with nesting material
Photo by Vicki Payne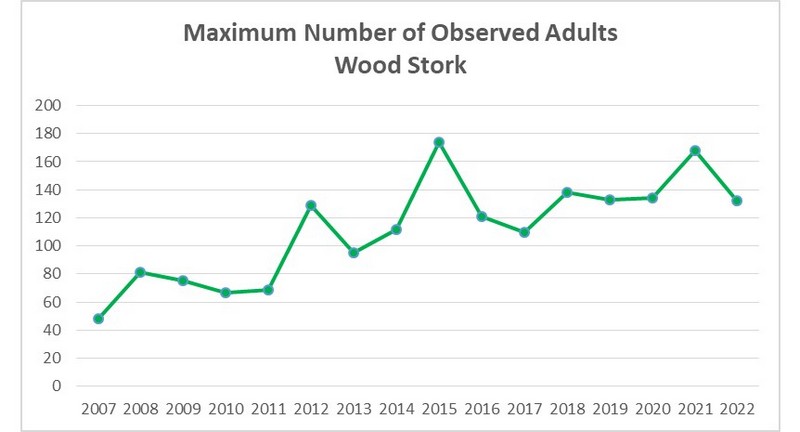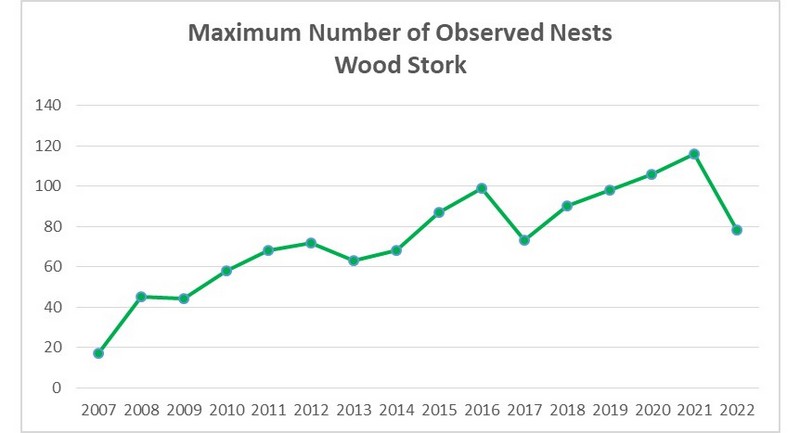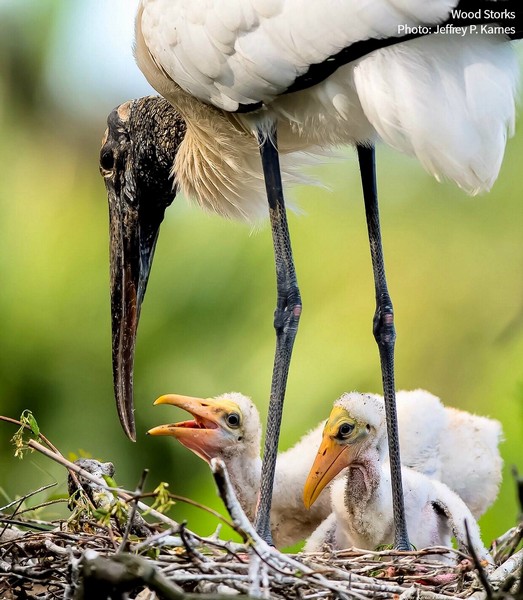 Wood stork family
Photo by Jeffrey P. Karnes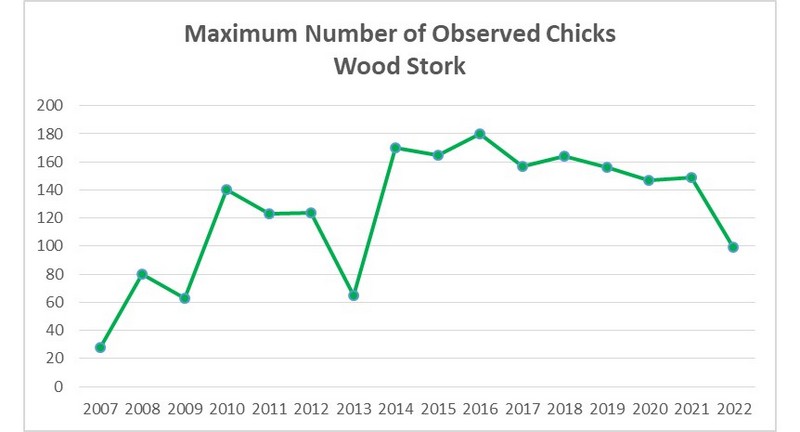 Woodstork colonies throughout southern Florida failed in 2022, but those in the northern parts of their extending range (especially the Carolinas) had a banner year with record breaking numbers of fledged young.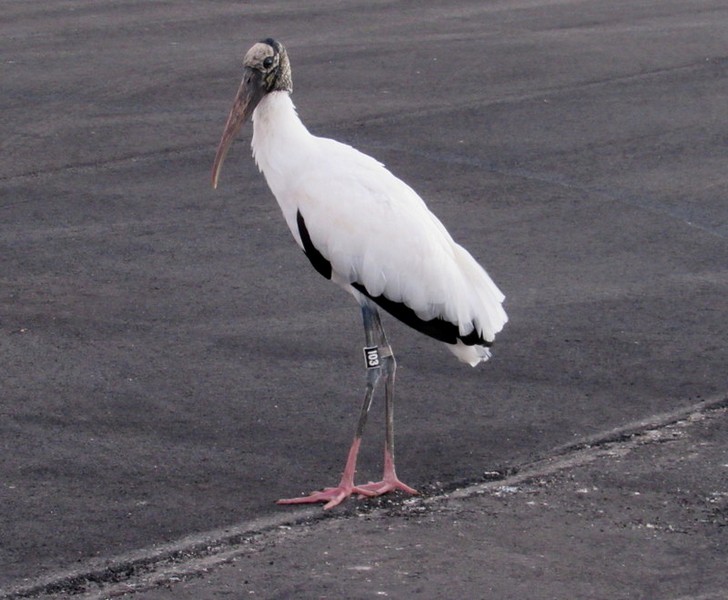 Wood stork 103 (banded as a chick in our rookery on 5/9/17) has been observed multiple times at a nearby boat ramp and favors fishermen.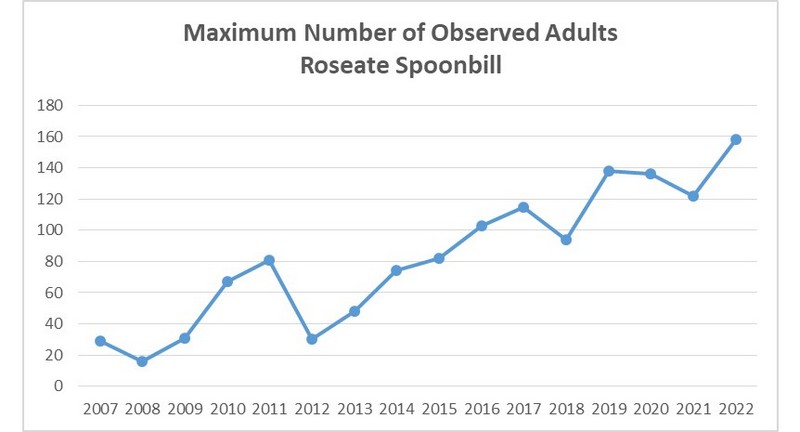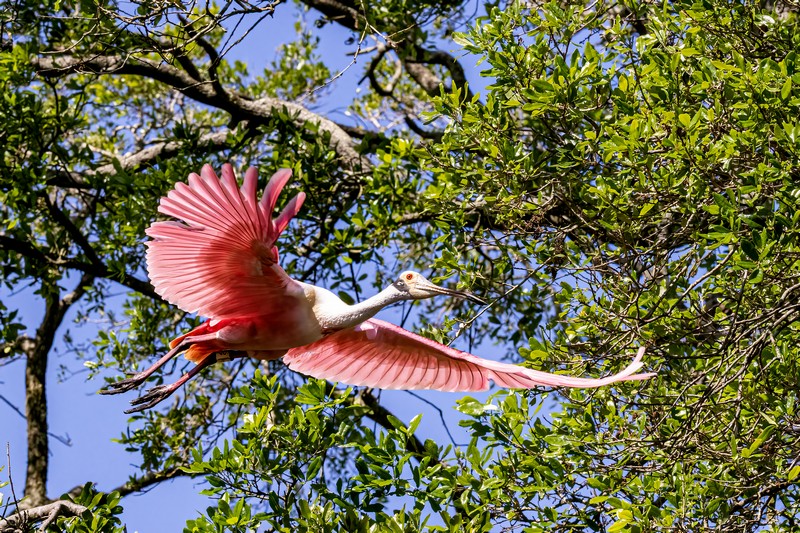 67 in flight
Photo by Karen Willes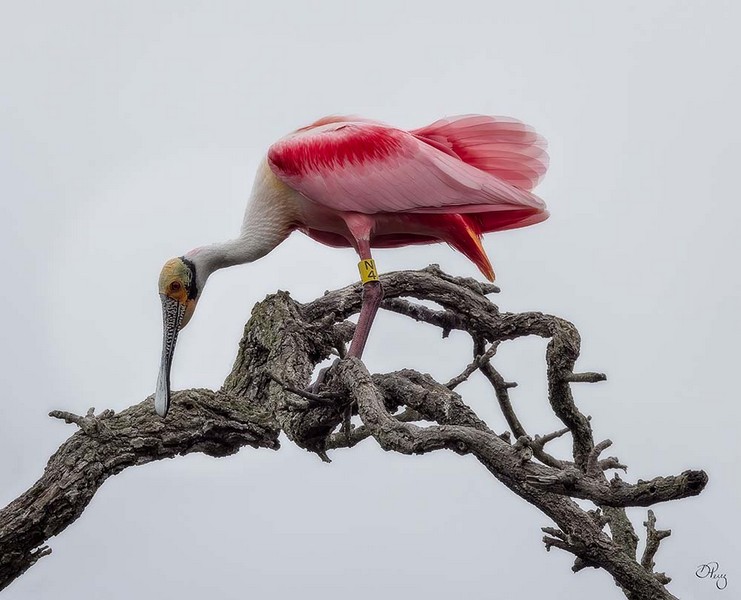 N4 showing off breeding plumage in February
Photo by Debbie Perez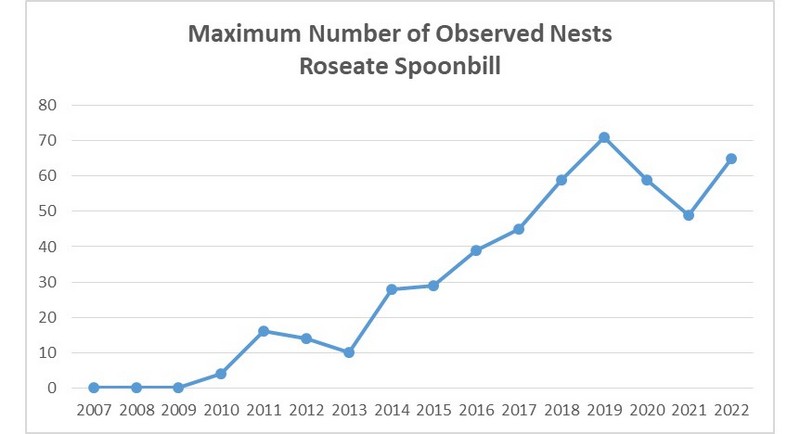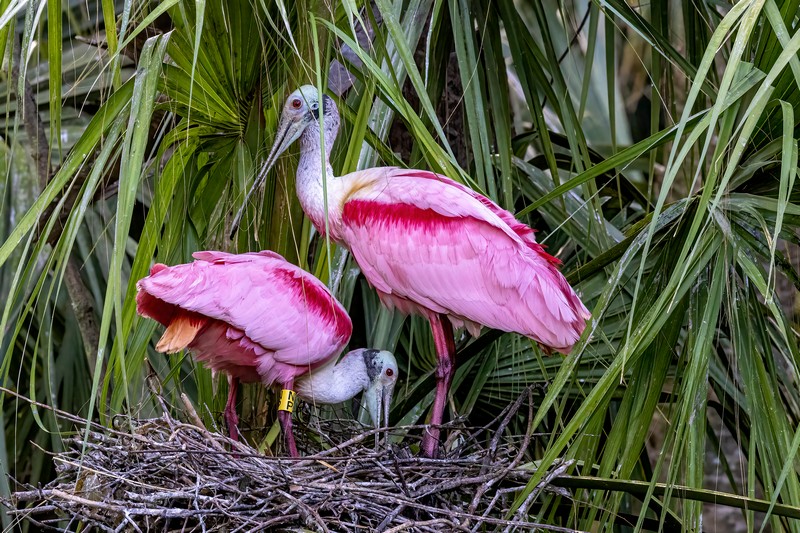 NP nest building in May
Photo by Karen Willes
NP was banded on 4/28/15 with her sister NR. Both birds were paired up and observed nesting in our rookery in 2022! 6T (2014), N4, and 67 (both 2016) also nested this past season. 5C, 5N, and 4J appeared to be just hanging out and enjoying the single life. All these spoonbills were banded as chicks in our rookery around two weeks of age. Banding did not occur this year due to uncertainty of avian influenza (HPAI) risk earlier in the year. HPAI primarily affected raptors and black vultures in Florida.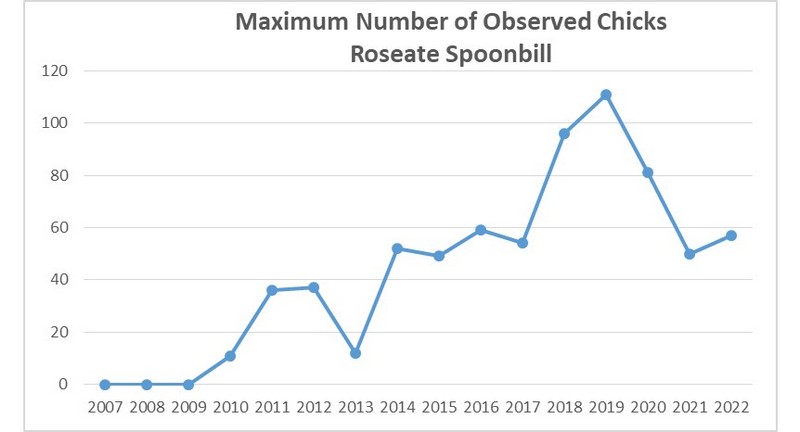 See you on the boardwalk in 2023. Extended access hours for Photo Pass membership holders runs from March 4th through July 2nd!