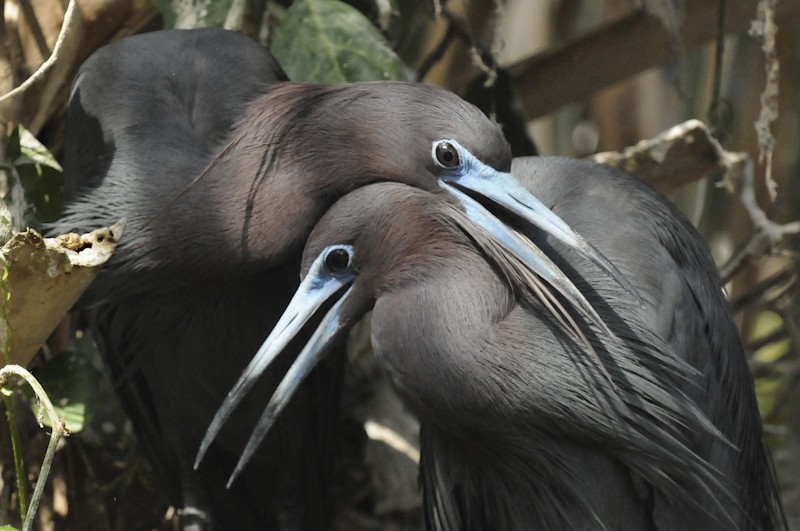 26 Dec

2017 End of Season Report

2017 was the busiest nesting season the swamp has seen since 2011 resulting in a max count of 706 nests! Many factors came into play, but in particular the end to the drought and the swamp rejuvenation efforts made the biggest difference.

Hurricane Matthew arrived in October 2016 as a Category 3, inundating downtown St. Augustine and the neighborhoods surrounding the zoo with rainfall and high tide storm surge. Though Floridians do not prefer to end a drought with tropical storms, the water table did appreciate the rainfall Matthew brought to the state. Above average rainfall this spring into early summer finally doused the drought for good, at least for now. For wading birds, the most successful nesting seasons tend to occur the two years following a significant drought. Why? Well, small fish species, that most wading birds favor, reproduce rapidly and are available in mass quantities. Larger, predatory fish species which would typically prey upon the smaller are not large enough to do so and add to the available abundance for nesting birds to feed their chicks. We hope and expect 2018 to see the continuation of another successful, busy nesting season.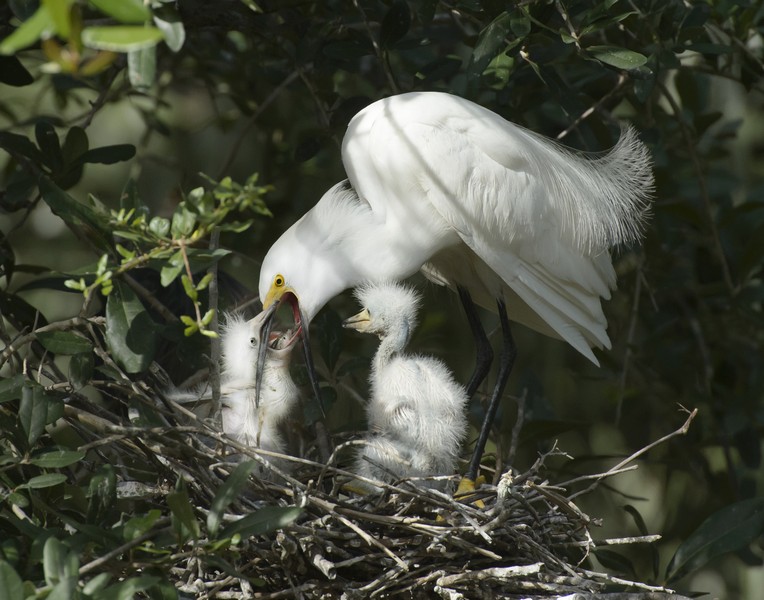 The swamp rejuvenation and beautification efforts of January 2016 greatly aided the flora and flourished over the past year in anticipation of the 2017 nesting season. The rebuilding of the banks allowed the existing plant life to spread its roots and increase in size. Though not all of the new native plantings survived the alligators electing to bask upon them, the majority did and thrived enough that the wading birds already begun nesting upon them! The extra foliage also added aesthetic appeal to the swamp and additional privacy for the birds. As with every fall/winter season, additional native plantings were recently incorporated into the swamp along with some additional maintenance. After Hurricane Irma in September 2017, some trees needed trimming, the swamp filtration pumps had to be repaired, and the swamp re-dredged of debris. The swamp is ready to go for the 2018 wading bird nesting season, just please, no more hurricanes!
See you on the boardwalk!
| | | | |
| --- | --- | --- | --- |
| | MAX ADULT | MAX NEST | MAX CHICK |
| Cattle egret | 192 | 180 | 202 |
| Great egret | 111 | 87 | 58 |
| Green heron | 7 | 5 | 14 |
| Little Blue heron | 102 | 87 | 48 |
| Roseate spoonbill | 115 | 45 | 54 |
| Snowy egret | 158 | 135 | 121 |
| Tricolored heron | 106 | 95 | 151 |
| Wood stork | 101 | 72 | 157 |
| TOTALS: | 892 | 706 | 1511 |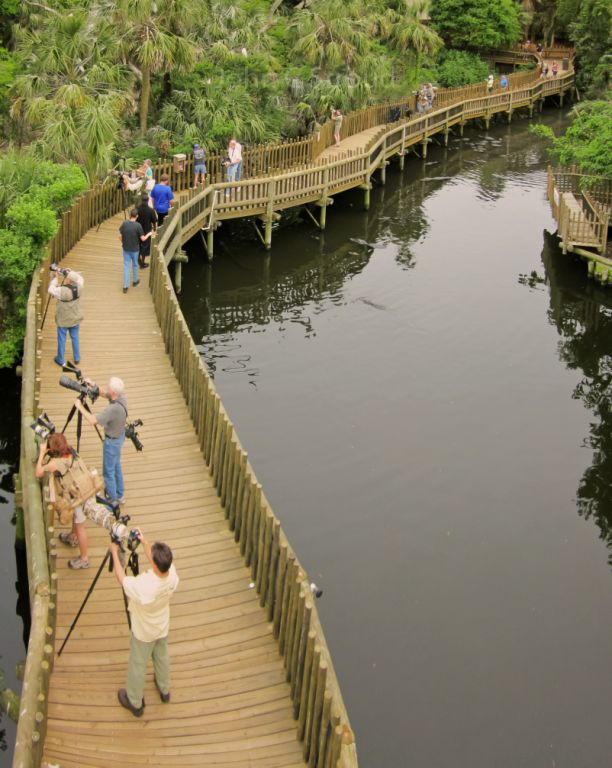 Drone panorama by John C Stroud