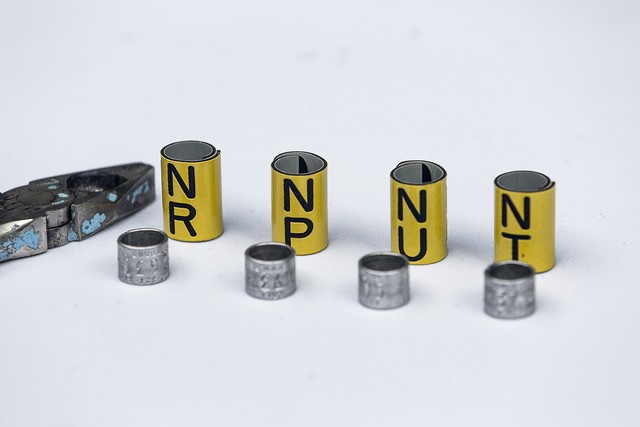 30 Jul

Spoonbill chick banding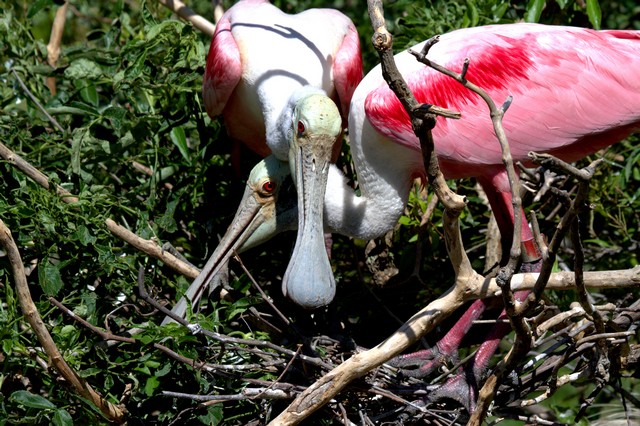 All photos by Karen Willes
What happens when these chicks leave the nest and start fending for themselves?  We're partnering with Audubon Florida to band Roseate spoonbills so their movements can be tracked.  Knowing where these birds spend most of their time can be useful to encourage protection of habitats that benefit not only spoonbills, but other inhabitants of coastal marsh ecosystems as well.  On April 28th, 2015, 5 chicks were banded from 3 Roseate spoonbill nests.  Banding baby spoonbills is no easy task!  This involves climbing up a tree to reach the nest, then quickly and safely grabbing chicks to be brought down.  Removing the chicks from the nest for a short time does not interfere at all with parental care.  The parents may not appreciate what we are doing, but it does not stop them from continuing to care for the chicks.  They are then given two or more bands.  One band is an aluminum USGS band placed just above the foot.  This band has a series of numbers and letters  that can be read if the bird is ever recaptured again.  On the other leg are one or more colored PVC bands placed around the tibia (what looks like the bird's knee).  These can be seen even when the bird is wading.  Audubon Florida bands spoonbills from other parts of the state too.  Banded bird resights, no matter what the species, provides valuable data for researchers. Click here to report banded spoonbills.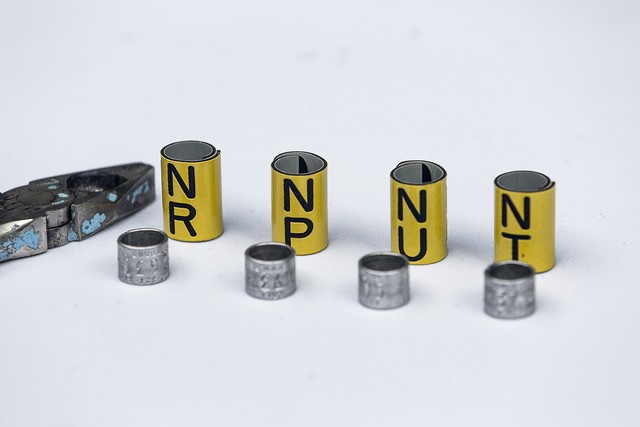 PVC colored bands, easily visible from a distance, and aluminum USGS bands.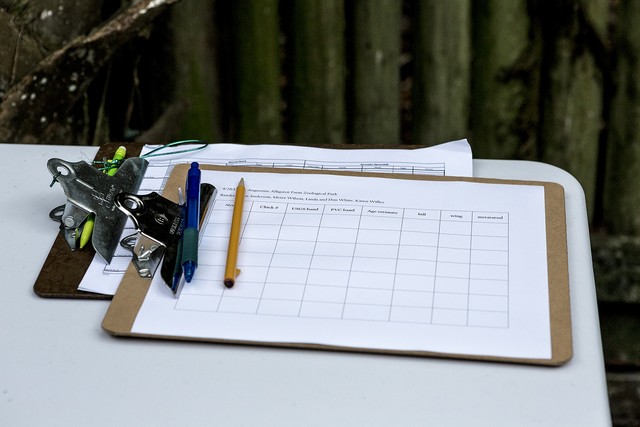 Data sheets ready to go, just need some chicks!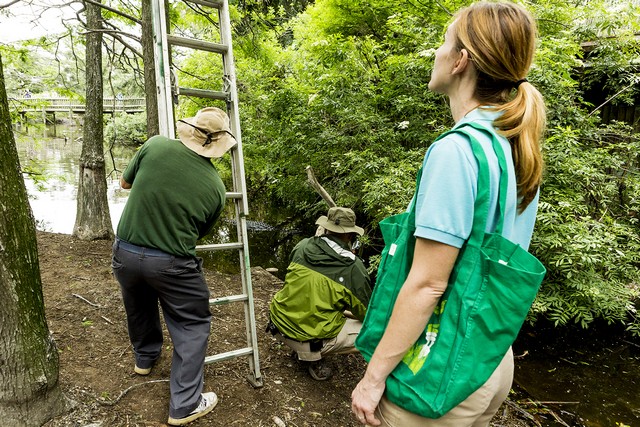 Um… the ladder looks too upright and wobbly…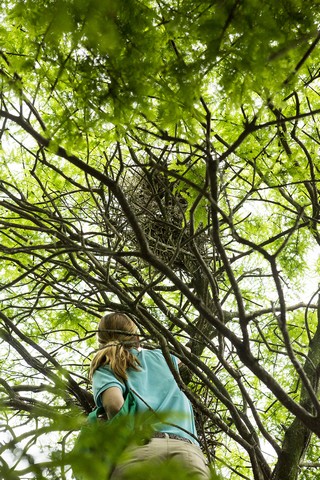 Climbing up an extension ladder into the guano covered trees. Well worth the climb to see spoonbill chicks up close in a nest.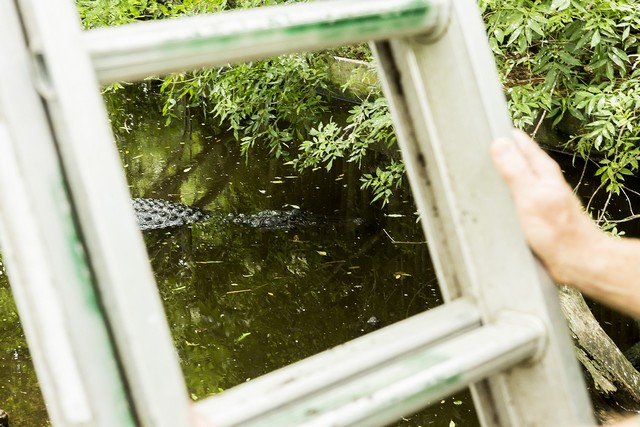 View down below. The Native Swamp contains about 250 American alligators and one pair of American crocodiles.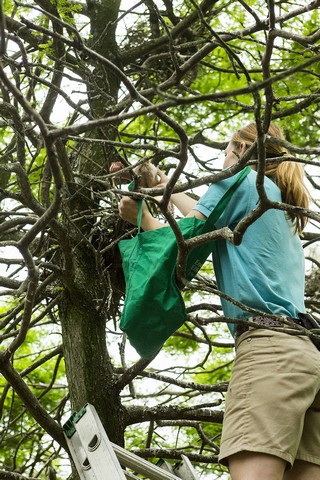 Come here little sweet spoonie! Chicks are banded around two weeks of age.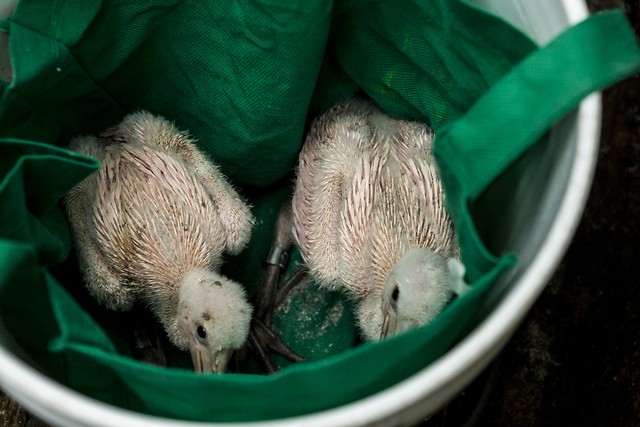 Banded babies in a bucket!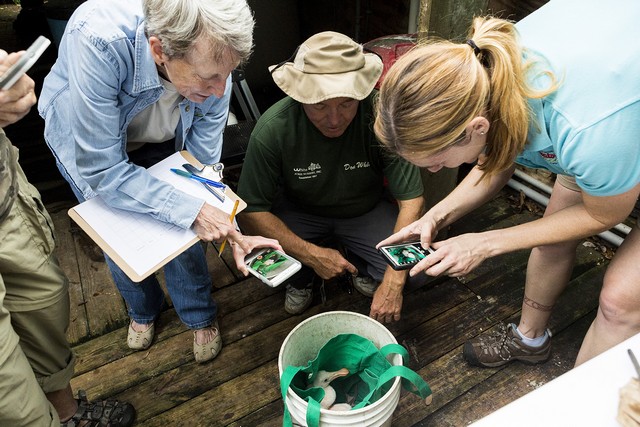 Difficult to resist capturing their cute little faces!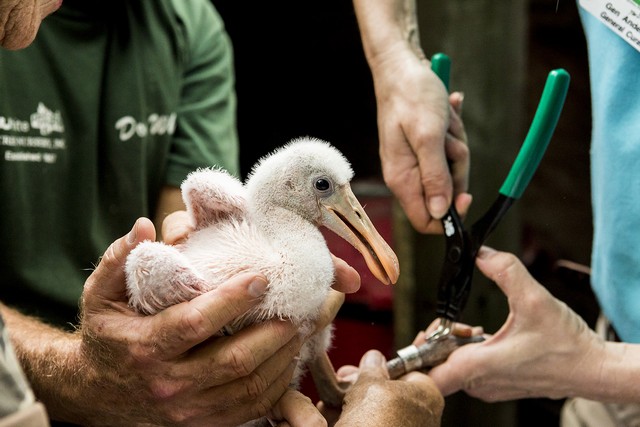 Adjusting the aluminum band so the fit is perfect.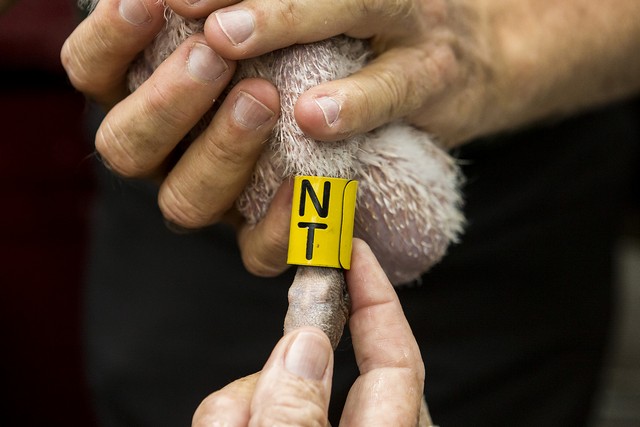 PVC band is placed high up on the leg so it is visible while the spoonbill is wading in shallow water.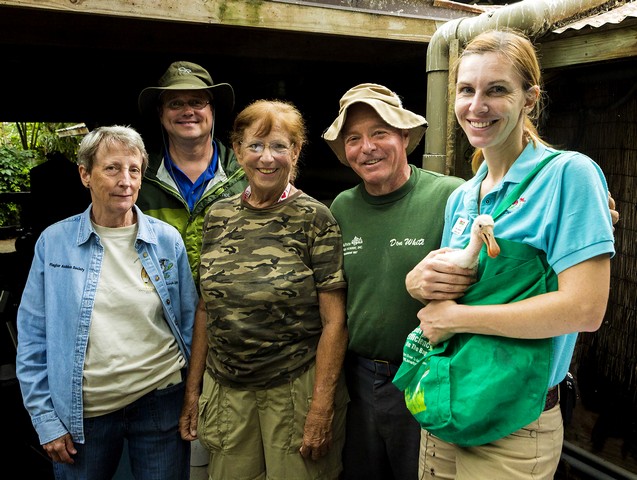 Our fantastic field crew with staff. From left to right: Linda (retired USFWS and note taker), Jim (Curator of Reptiles and alligator guard), Meret (licensed bander and regular laugher), Don (long-time Flagler Audubon member and expert ladder stabilizer), Gen (guano-covered General Curator). Not included in the photo is the amazing photographer Karen Willes (eagerly offered to take images of this year's banding session and we enthusiastically said yes!), so her self-portrait is below. Thank you so very much to everyone that helped to make this banding day happen, especially the spoonbill chicks!