3k Raptor Run
The St Augustine Alligator Farm Zoological Park is teaming up with RaceSmith and the Avian Research and Conservation Institute to bring you our inaugural 3k Raptor Run!
This fun run is designed for all ages to participate in as we run to help save avian species in Florida. Pre-registration for this event is required. You may either print out the form below and submit it with the required payment or use the link below to register online. With your registration you will receive a 3k Raptor Run t-shirt, a finisher's medal, post-race refreshments, and a comped child's admission ticket to the Alligator Farm for every adult ticket purchase. All proceeds of this event will benefit the Avian Research and Conservation Institute to aid in the conservation and research of native avian species.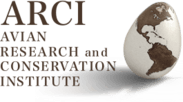 For more information on this race and others hosted by RaceSmith please click here to visit their website.