Zoo Camps
TURN SCHOOL VACATION INTO AN ADVENTURE!
When school is out, Zoo Camp is in! Kids spend a day at the zoo creating crafts, playing games, viewing animal presentations and shows, trekking through the zoo, talking with keepers, and more. Our qualified educators guide groups of no larger than 12 students (per counselor) through an exciting, fun-filled adventure at The St. Augustine Alligator Farm Zoological Park.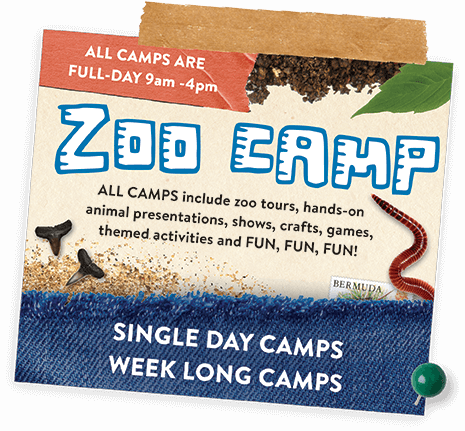 ZOO CAMP RULES:
1. Campers must wear closed-toe shoes with a back (no clogs/Croc-like shoes).
2. Campers must follow the instructions given by zoo staff.
3. Campers must take part in all scheduled activities.
4. Campers must stay with the group at all times.
5. Campers must be respectful of others, including staff, other campers, and animals.
6. Campers must keep their hands, feet, and objects to themselves.
7. No running or horseplay is permitted.
8. Before and aftercare are not provided.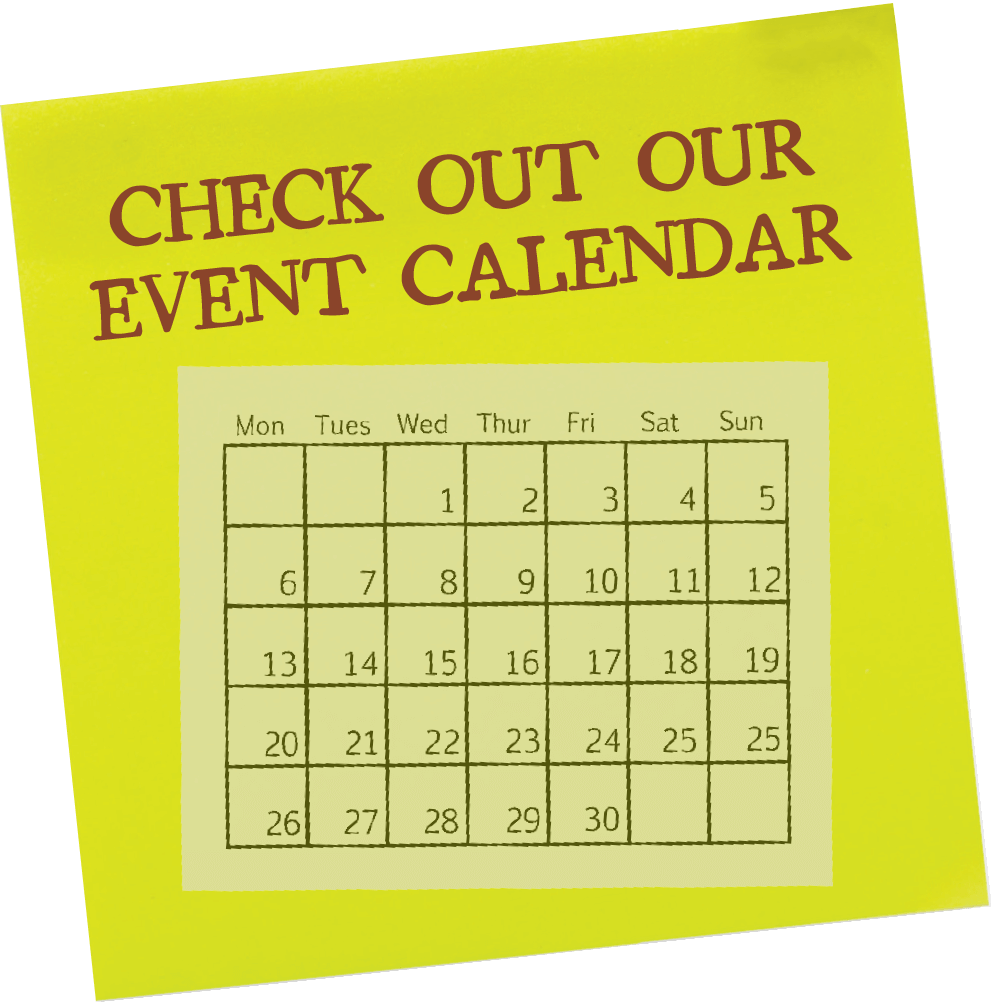 SINGLE DAY CAMPS
GRADES:
Children currently in K through 5th grade
DATES:
Jan. 21st, Feb. 15th, Feb. 18th, Mar. 15th.
WEEK LONG CAMPS
GRADES:
SPRING CAMP: Open to students entering 1st grade through 6th (Capacity – 24)
SUMMER CAMP: Open to students entering 1st grade through 6th (Capacity – 24)
WINTER CAMP: Open to students entering 1st grade through 6th (Capacity – 24)
WEEKLY COST:
$225 for members, $250 for non-members.
Lunch and a snack included. A camp t-shirt is included in each weeklong camp session

SPRING CAMP 2019
Behaving Wildly
March 18th – 22nd
We're going wild about animals as campers explore the wild side of animal behaviors. How do animals hunt, hide and survive using their special skills? What does it take to survive a life on the wild side? Campers will become behavioral biologists and use their keen observation skills to learn the ins and outs of animal behavior. Capacity – 32
SUMMER CAMP 2019
Caimans, Gators, Crocs… Oh My!
June 3rd – 7th


Caimans, Gators and Crocs, Oh My! Did you know that the Alligator Farm is the only place in the world where you can find every species of Crocodilian? Campers will dive deep into the fact and fiction of these legendary animals and emerge with a new understanding of what makes them tick. Capacity – 32
Art Zoofari
June 10th – 14th


Animals come in all sorts of shapes, sizes and colors. In this camp, you will be inspired by our zoo animals to create works of art. Whether you are the next Picasso or if you simply enjoy art and crafts, this camp will unleash your creative spirit. Capacity – 32
Rumble in the Jungle
June 17th – 21st
While rainforests only cover about 6% of our earth's surface, they contain more than half of all plants and animals! Campers will see what all the fuss is about in this camp that is all about the jungle. From cassowaries to agoutis, adventures will get a firsthand look at what's rumbling in the jungle. Capacity – 32
Dragon Week
June 24th – 28th


Come get a close look at some of the Zoos most famous residents, our Komodo dragons! From the largest lizards, to walking on water or even flying this week will be full of magic as we explore that fact and fiction of dragons from around the world! Capacity – 32
JR Zookeeper (Best of 2018)
July 1st – 5th


Being a Zookeeper is a dream job but is also very hard work! Try your hands at this interesting career by making animal enrichments, observing animal behaviors, and meeting actual zookeepers! Capacity – 32
Zooper Heroes
July 8th – 12th


There's something strange going on around here… Calling all Zooper Heroes to save the day! This week campers will solve mysteries with you trusty Animal Ambassador sidekicks. Save the zoo and figure out who is making all of the animals disappear! Could it be that evil Hornswoggler is back? Capacity – 32
Backyard Buddies
July 15th – 19th



Our Florida backyard has some of the most unique species found on earth. From sea turtles to manatees and indigo snakes to panthers. Florida is one of the most diverse states for species richness. Campers will learn all about their exotic backyard and the importance it plays. Capacity – 32
Fantastic Beasts and How to Save Them
July 22nd – 26th
Come meet our magical beasties and learn all about the conservation the Alligator Farm participates in to Save these Species! In this camp your witch or wizard will learn all about these fantastic beasts and how to save them. Capacity – 32
Zookeeping University
July 29th – Aug 2nd


Discover what it's like to be a Zookeeper! During Zookeeping 101, campers will learn all about what zookeepers do on a day-to-day basis. After graduating Zookeeping University, campers will have learned how to conduct animal behavior studies, create animal enrichments and the process that goes into training animals. Capacity – 32
COUNSELOR-IN-TRAINING PROGRAM
CLICK HERE TO DOWNLOAD THE RULES AND DUTIES FOR 2019 [PDF]
CLICK HERE TO DOWNLOAD THE APPLICATION FOR 2019 [PDF]
Available only during the summer, the Counselor-in-Training (CIT) Program is designed as a volunteer program for students entering 7th through 12th grade. CIT volunteers assist counselors with groups of Zoo Campers as an extra set of eyes, ears, and hands to help with crafts, games, and other activities. CITs are expected to show a positive attitude toward Zoo Camp, Zoo Campers, The St. Augustine Alligator Farm Zoological Park, and its staff. As role models for the younger campers, CITs must abide by all Zoo Camp rules. Any CIT showing a lack of maturity, cooperation or positive attitude will be asked to leave. After camp has ended for the season, each CIT will receive a letter outlining the number of hours volunteered. Any additional paperwork required by schools in order to receive volunteer credit must be completed by the CIT and then submitted to the Curator of Education for a signature.