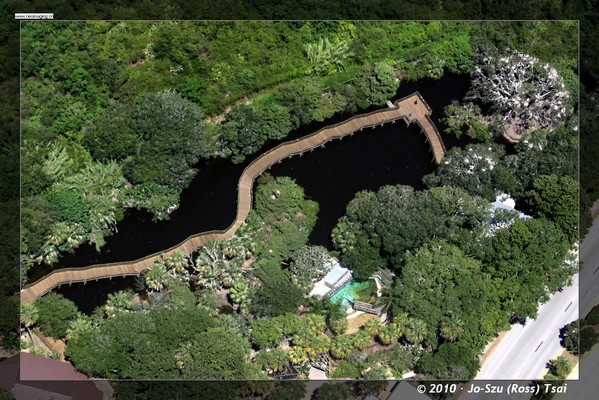 This blog is to inform our guests of the status and natural history information relating to the wild wading birds of The Rookery. In the early spring, the first pairs of wading birds begin to arrive. The large numbers of wading birds nesting up close and personal make the St. Augustine Alligator Farm's Native Swamp Exhibit & Rookery one of the best native bird rookeries in the state.
Visit our blog often to see the newest information and pictures from The Rookery.
The Native Swamp and Rookery exhibit at the St. Augustine Alligator Farm Zoological Park is two acres in size and surrounded by undisturbed wetland habitat. The zoo is located on a barrier island within a mile each way of the Intracoastal Waterway and the Atlantic Ocean. The naturalistic enclosure currently houses around 150 American alligators, a pair of American crocodiles, and an assortment of native turtle species.